Businessman Bradley Charvet, who plans to open the 'blow job cafe' in Paddington.  It might shake up the Luddites, though since it will be operated by machines with adjustable settings.  Although it is a radical concept now, Charvet believes that soon it will be seen as normal.  I wonder if there will be two separate robot types.  Panasonic for the casual customer and for the really hardcore patron, Black and Decker.  But will the cafe ever replace the vacuum cleaner?
The fifteen minute session will cost 60 pounds or about $78 dollars American.  But the coffee and Danish are extra.  Charvet will open the British shop after he opens his first one in Geneva, Switzerland.  I wonder if the Swiss will subsidize the use of the machines for the refugees.  It could become reall popular with Bill Clinton as he could patronize the store in the morning and visit his and Hillary's money in the afternoon.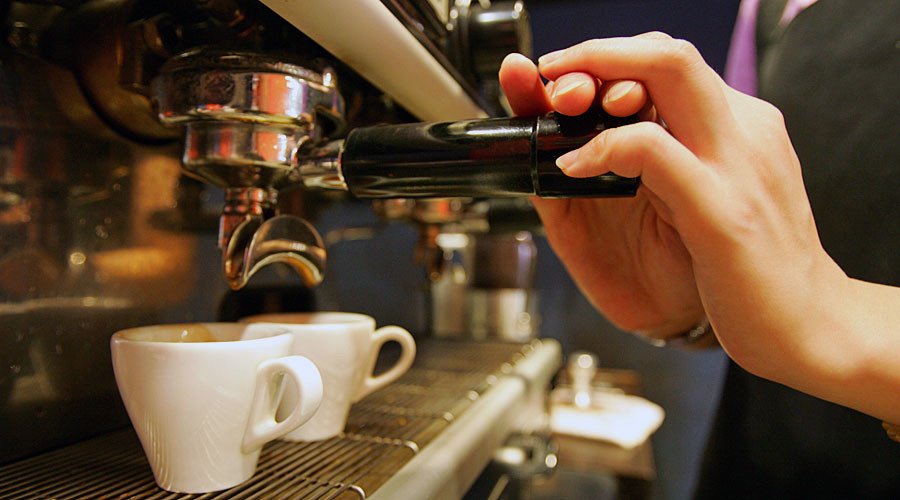 Personally, I would never drink the coffee there because I wouldn't be able to trust the cream.  But otherwise I think it could become popular.
The question is whether they can replace the inflatable dolls that have seen huge improvements and convenience.  For instance, The new Muslim model blows itself up.
With opening hours of 6am to 11pm, blow job cafes could soon replace the pub as Britain's favorite socializing spot.

Charvet believes a trip to the cafe is the best way to start the day.
"Everyone is drinking coffee daily," he said.

"And nothing is better to start a working day than engaging in sexual action, US research has found."

"People like to chat before they make love. It makes sense the robots will speak and tease men's desire," he added.

The Paddington cafe will be home to eight robots dressed in a variety of costumes.

"Uniforms are going to be worn: nurse, police, student and secretary."

If the London cafe is a success, Charvet plans to open a 24/7 shop in the heart of Manchester.