In what is the worst mass killing of police officers in the United States since 911, snipers firing at police have killed five officers and wounded another six during an anti-police rally.  A civilian was also shot and wounded during the exchange.  Police have three suspects in custody and a fourth suspect shot and killed himself after a lengthy shootout with police.  In addition, the suspect in the parking garage shootout claimed there were bombs planted within the garage where the shootings occurred, as well as another one somewhere in downtown Dallas.   Police did find a suspicious device near one of the suspects.
Because of the ongoing police investigation into the shootings and a bomb sweep for explosive devices, large sections of the area will be restricted to police only.  Police say the three suspects, which includes one woman are being subjected to intensive interrogations.  Two of the suspects were apprehended after a lengthy car chase and a man is said to have turned himself in.  It is not yet known if others besides the four already known were involved in the ambush slayings.  Sources say some of the officers were shot in the back.  There has been no update yet on the six wounded officers.
The snipers set themselves up on opposite sides of the street to maximize casualties.
Dallas Police Chief David Brown said:
"We believe that these suspects were positioning themselves in a way to triangulate on these officers from two different perches in garages in the downtown area, and planned to injure and kill as many law enforcement officers as they could."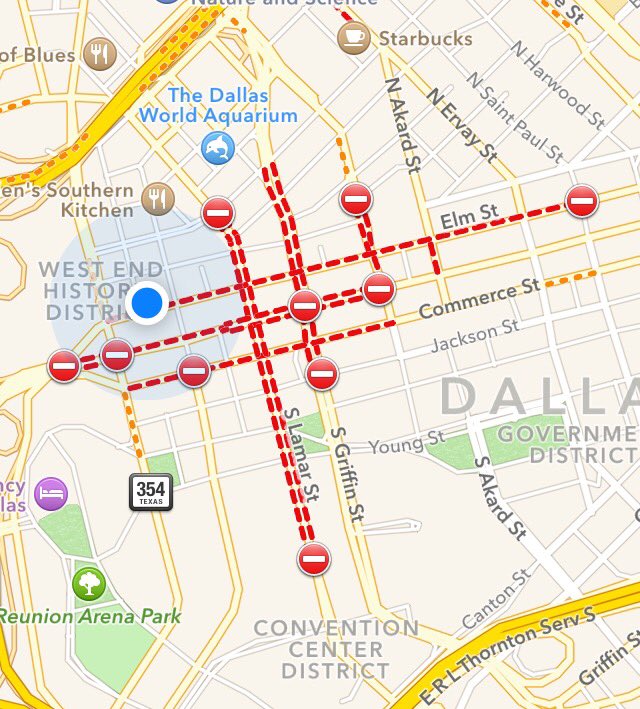 The suspects had to have had some knowledge about the route the protest would take and they were well positioned to take advantage of that knowledge.
Police say the three suspects are being uncooperative and they have not been able to confirm there was a coordinated effort, although they are assuming there was.