ISIS-Linked Extremists Vow to Assassinate Twitter Employees
ISIS-Linked Extremists Vow to Assassinate Twitter Employees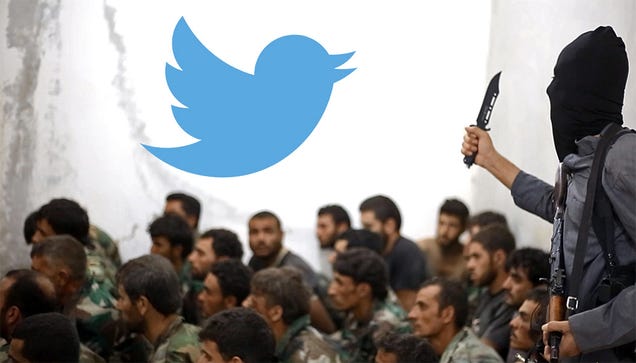 Adam Weinstein
Demonstrating all the alacrity of a scorned online fedora-enthusiast and all the civility of—well, of a murderous jihadi—a social media account connected to allies of the Islamic State has issued calls to kill Twitter employees for trying to stamp out radicals' accounts on the popular social service.
Vocativ has the disturbing but dumb story:
Twitter has been engaged in a prolonged game of whack-a-mole with ISIS, closing its accounts and those of similar organizations as they come to prominence, in an attempt to stifle their extremist propaganda and exhortations to violence. ISIS and other groups have consistently thwarted these efforts, now they're going one step further, urging "lone wolf" actors to target Twitter employees.
Below are the tweets—from @dawlamoon, a now-suspended account claiming to represent "Al Nusra Al Maqdisia (The Supporters of Jerusalem), a Jerusalem-based group that pledgedloyalty to ISIS in February and claimed to have participated in the Gaza war on its behalf"—as well as translations, provided by Vocativ: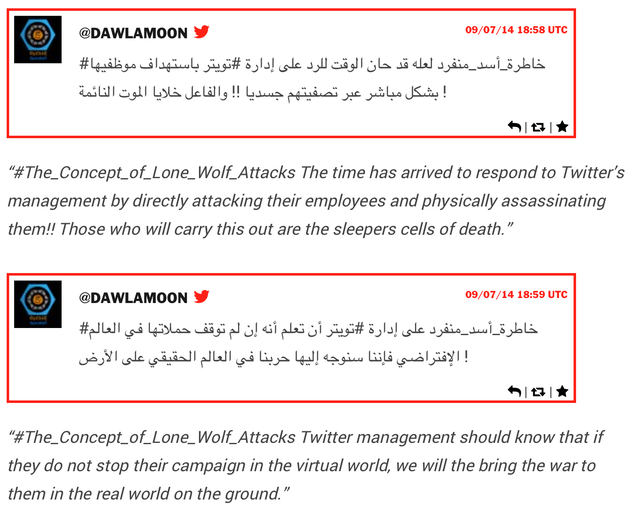 EXPAND
Apparently, these indefatigable crusaders for Sharia will not be dissuaded or deterred by theTwitter HQ's awesome roofdeck cornhole setup: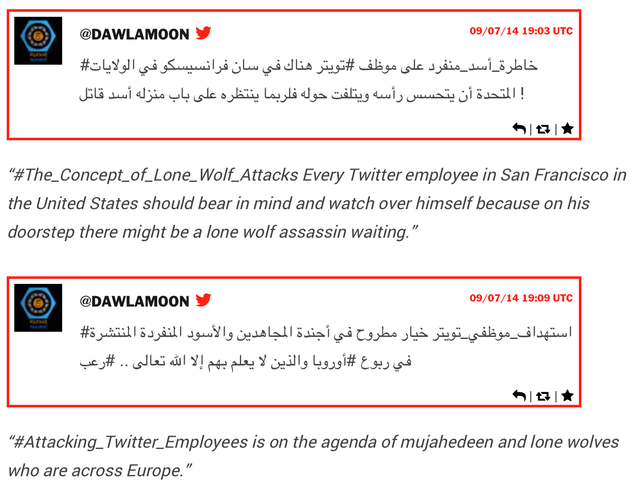 EXPAND
Obviously, this is some smarmy boolsheez bravado from a couple of wronged geeksters, and it's important not to assume that one religious lunatic group's tweets express the broader religious lunatic community's caprices. But even a subpar undersexed overarmed Medieval adolescent with a death wish is capable of doing awful shit. @Jack and his people maybe wanna watch their tails.
[Photo credit: AP Images/Twitter]
Even more: HERE