NY Police Union Names Sheriff David Clarke as Man of the Year
The New York Patrolmen's Benevolent Association has named Milwaukee County Sheriff David Clarke as it's Man of the Year.  Normally, the name someone associated with New York for the honor but because of his unflinching support for police officers, the decided he deserved this recognition.  No doubt, Clarke's chances of winning the award was boosted by his harsh criticism of the anti- police terrorist group, BLM.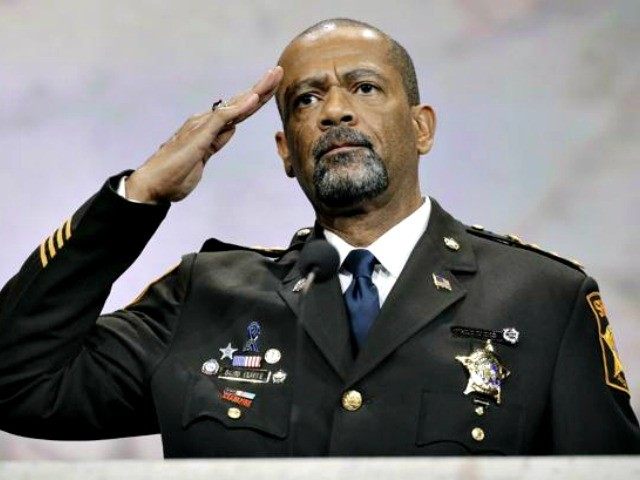 But association President Patrick Lynch said Sheriff Clarke's unflinching support of law enforcement during a time when many are critical of or second-guessing the work of police officers made him a prime choice for the honor.

"Sheriff Clarke is a passionate and vocal defender of police officers, at a time when our job is more difficult and dangerous than ever before," Mr. Lynch said. "That is exactly what the PBA does for New York City police officers, so it has been encouraging to hear Sheriff Clarke make the same case on a national stage. We should be hearing that type of support from elected leaders in both parties and at all levels of government."

Addressing riots that broke out in Milwaukee this month after a fatal shooting by police, Sheriff Clarke penned an op-ed for The Hill in which he blamed Democratic leadership and policies for allowing long-term problems to fester and finally erupt.
Sheriff Clarke said:
"I accept this award on behalf of every law enforcement officer who serves and protects their community with integrity, honor, courage and commitment throughout the United States."
Way to go, Brother.  You deserve it.