Tomi Lahren, the widely controversial Fox News contributor, became the target of immense backlash for wearing a costume designed to showcase her patriotism.
Lahren posted a picture of her Halloween costume on Instagram, which featured her in a "Make America Great Again" royal-blue swimsuit. She was draped in the American flag, and had on a flag-striped fanny pack.
The picture was captioned; "Oh LA get ready to find your safe spaces! What am I? Well if you're a conservative, I'm American AF. If you're a lib, I'm 'offensive.' Let's go."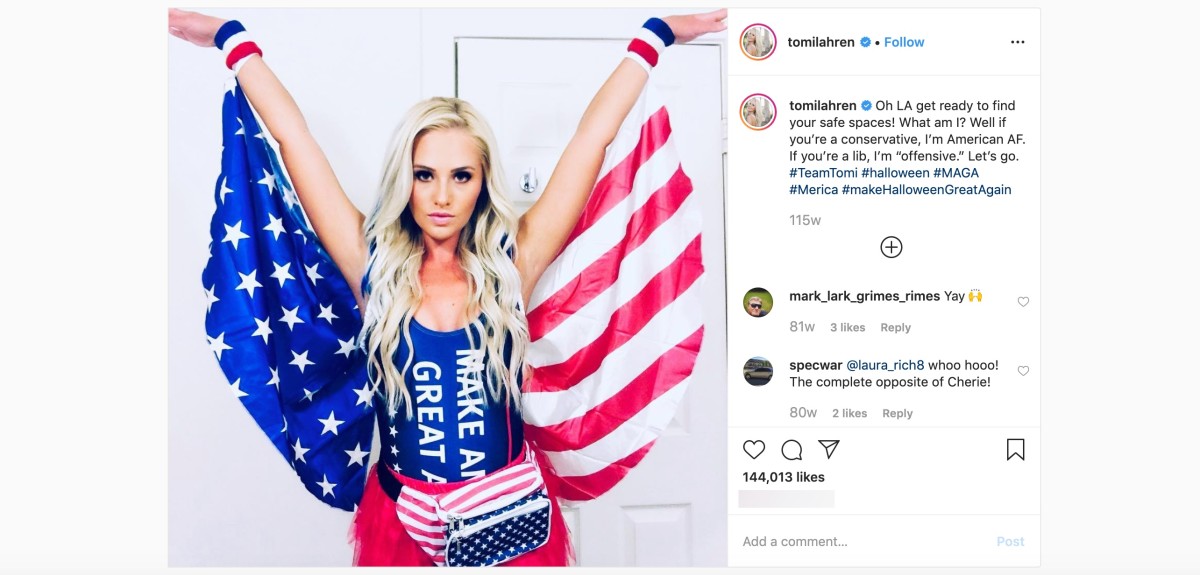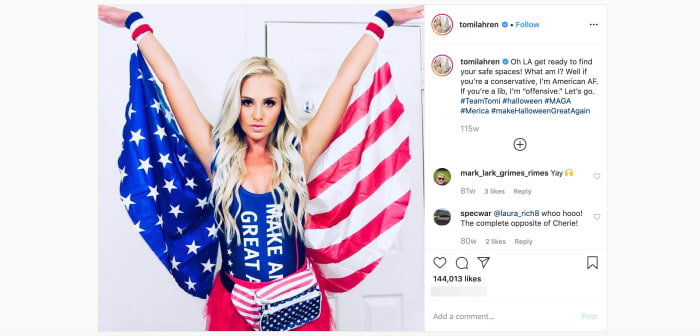 Forgetting her sentiments, Lahren put on the costume, which technically violated the U.S. Flag Code 36 U.S.C. 176, which states: "The flag should never be used as wearing apparel, bedding, or drapery."
Her costume sparked a heated debate on social media, leading to Donald Trump Jr. to come to her defense against sports commentator Keith Olbermann.