Violent illegal aliens are being released by the boatloads but some boats are much bigger than the rest.  Only one county is responsible for releasing 142 of the 206 released despite ICE retainers during the week of Jan 28th through Feb 3rd.  Want to venture a guess who that one county is?  And remember, these are not crimes like jaywalking or spitting on the sidewalk.  The vast majority are violent crimes including several sexual assaults.
The numbers come from a report issued by U.S. Immigration and Customs Enforcement (ICE) officials on Monday that details the release of criminal aliens from local jails that refuse to honor immigration detainers issued by the agency. The report covers the period of January 28 to February 3, 2017.

Officials reported that 206 criminally charged illegal aliens were released from the custody of jails after an immigration detainer had been issued. Of those, 142 came from Travis County Sheriff "Sanctuary Sally" Hernandez' jail, Texas Governor Greg Abbott's office reported in a statement obtained by Breitbart Texas.

"Today's report from DHS is deeply disturbing and highlights the urgent need for a statewide sanctuary city ban in Texas," Governor Abbott said in the written statement. "The Travis County Sheriff's decision to deny ICE detainer requests and release back into our communities criminals charged with heinous crimes – including sexual offenses against children, domestic violence and kidnapping – is dangerous and should be criminal in itself. Texas will act to put an end to sanctuary policies that put the lives of our citizens at risk."
See for yourself: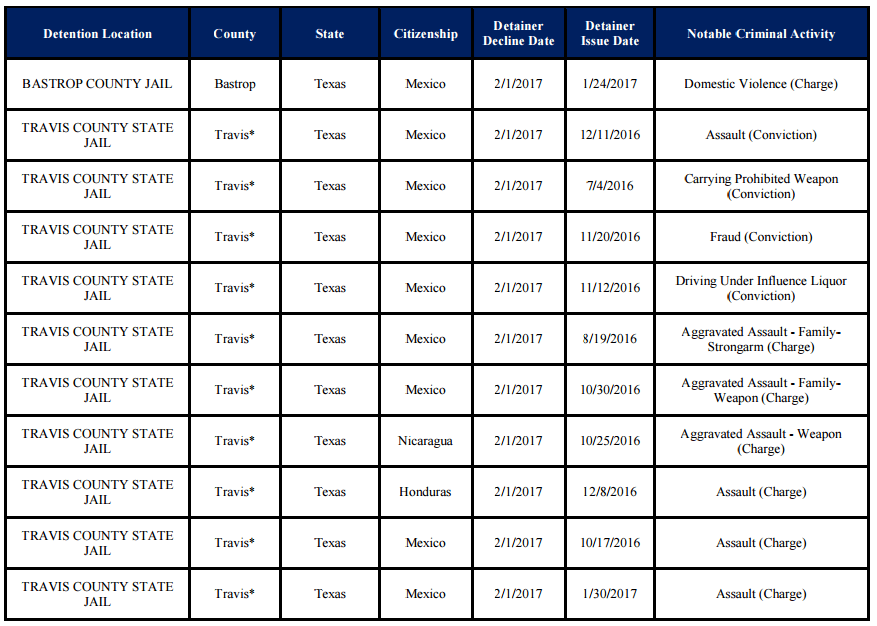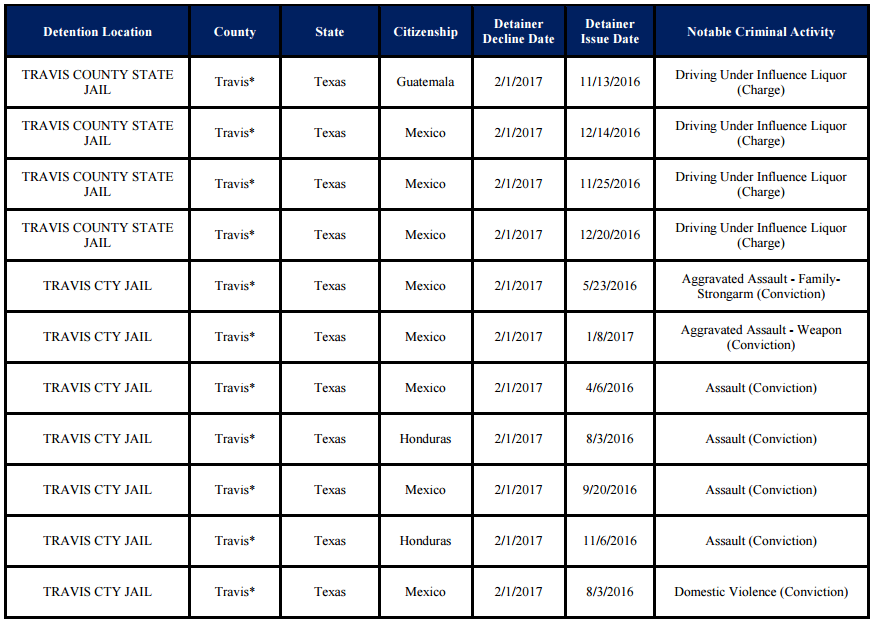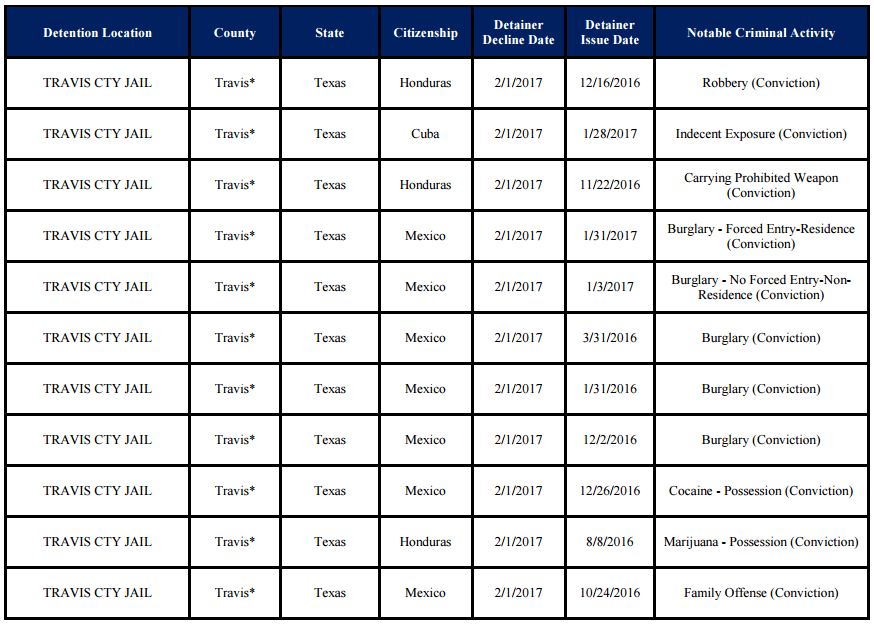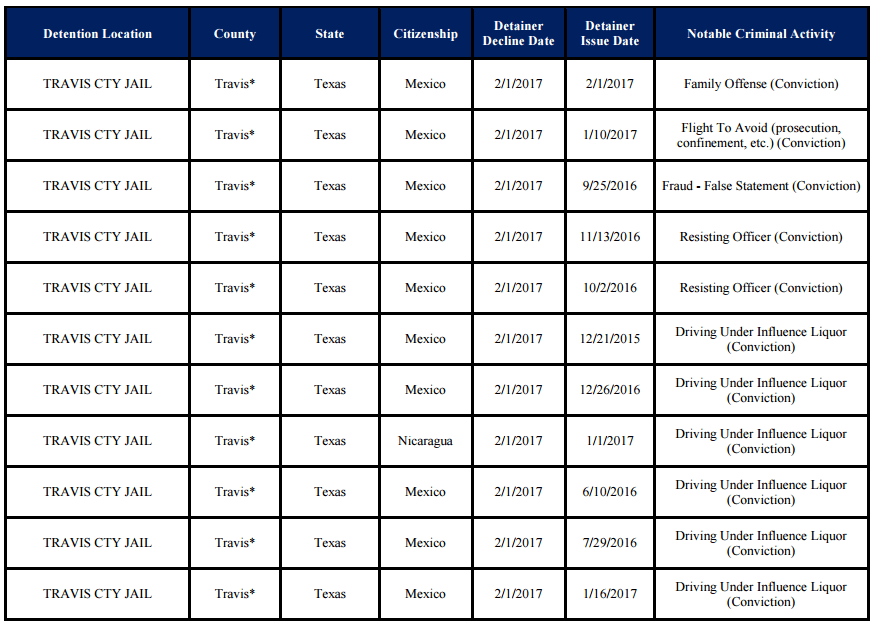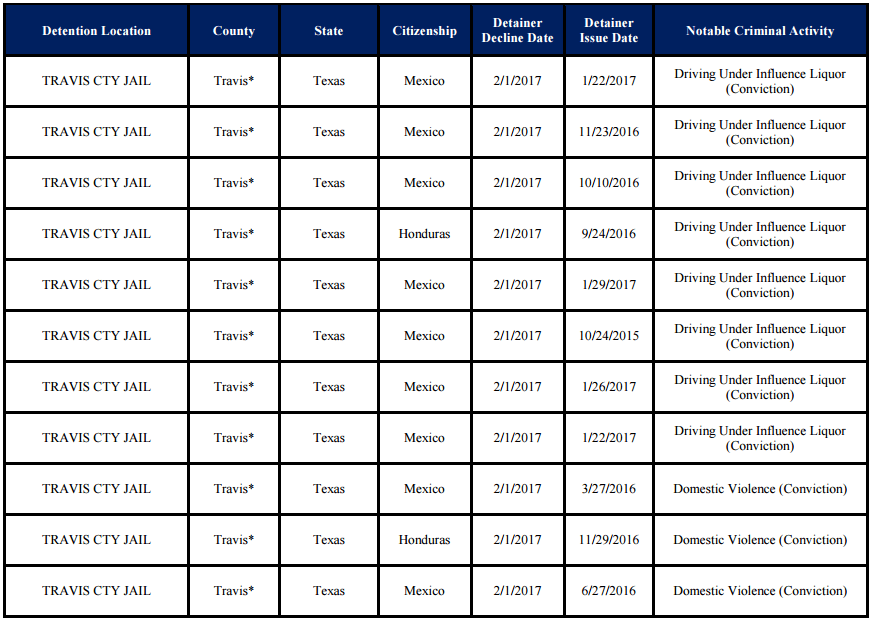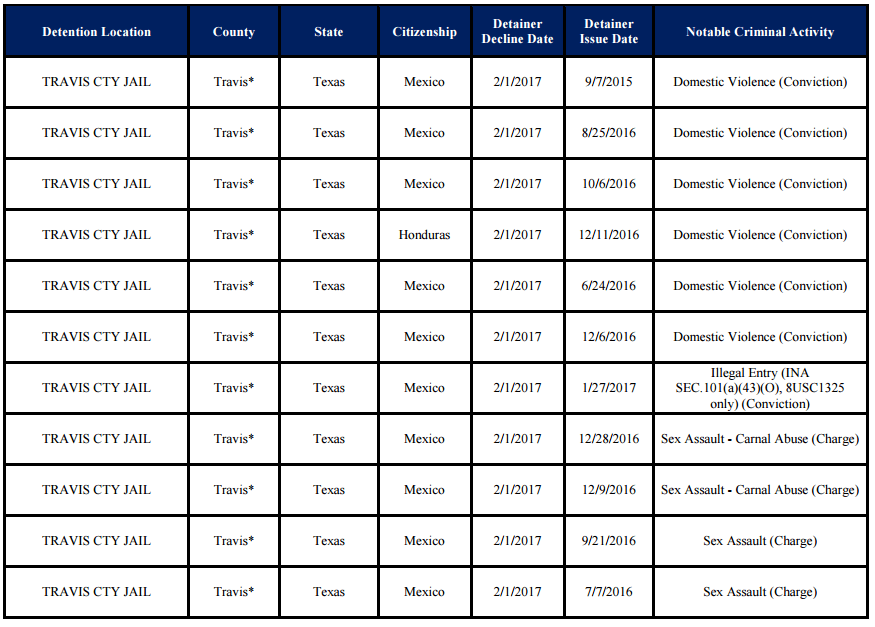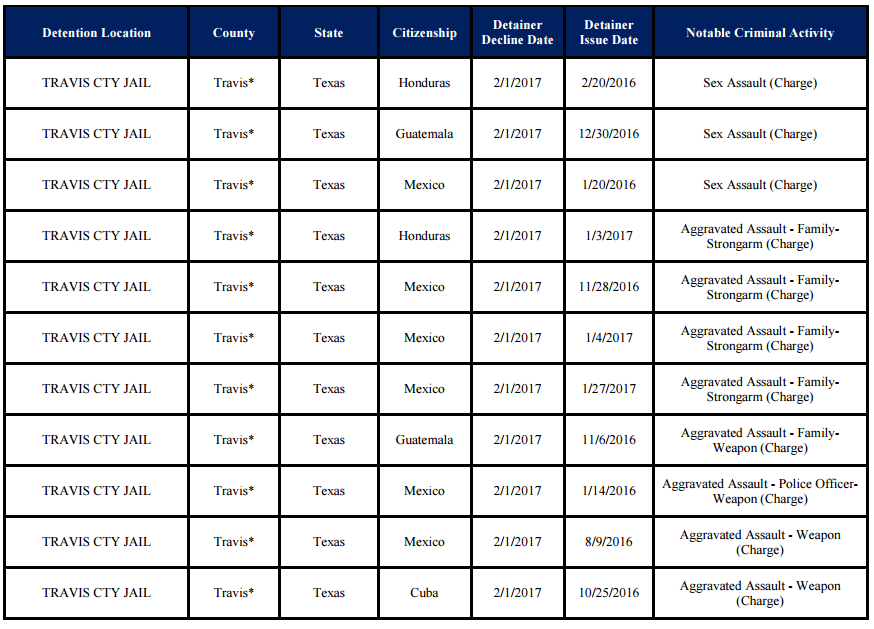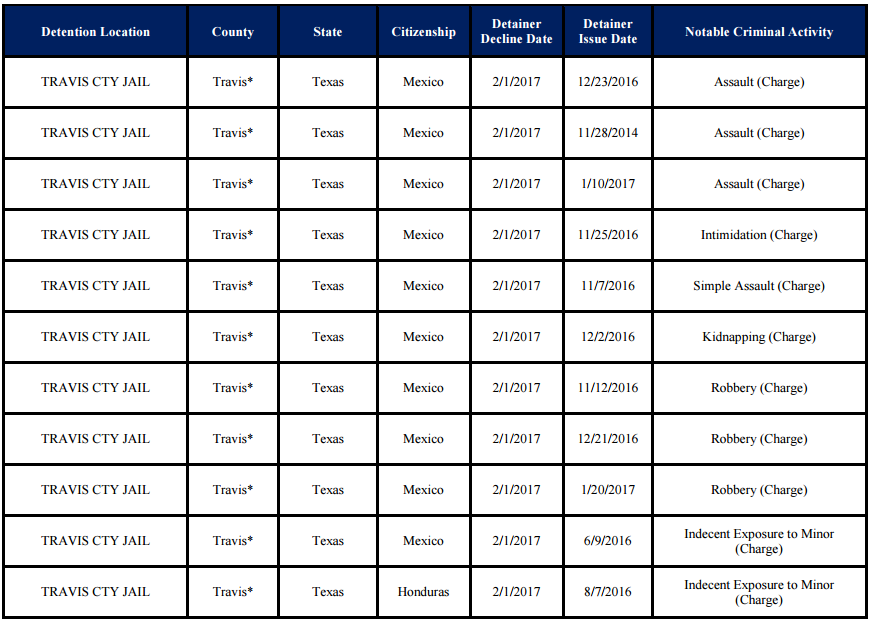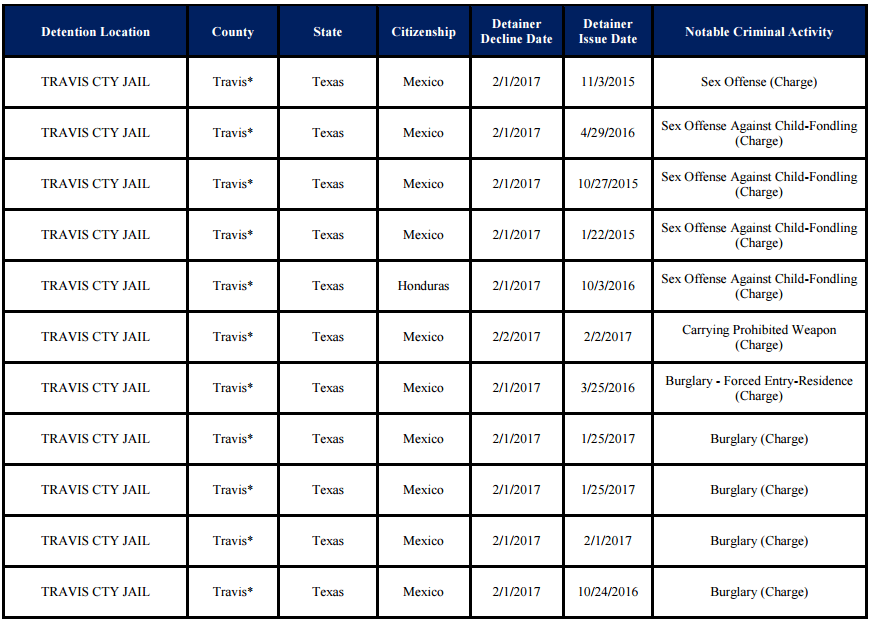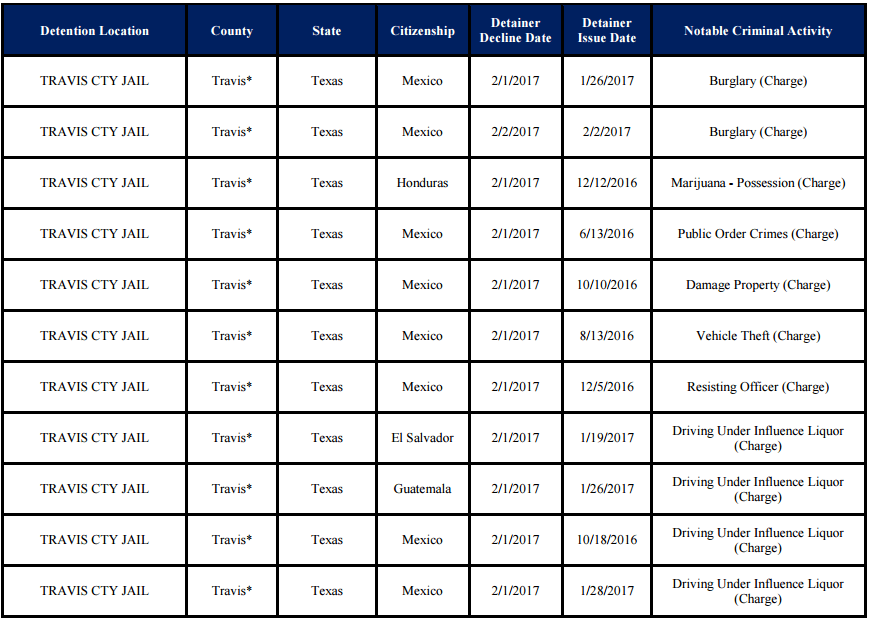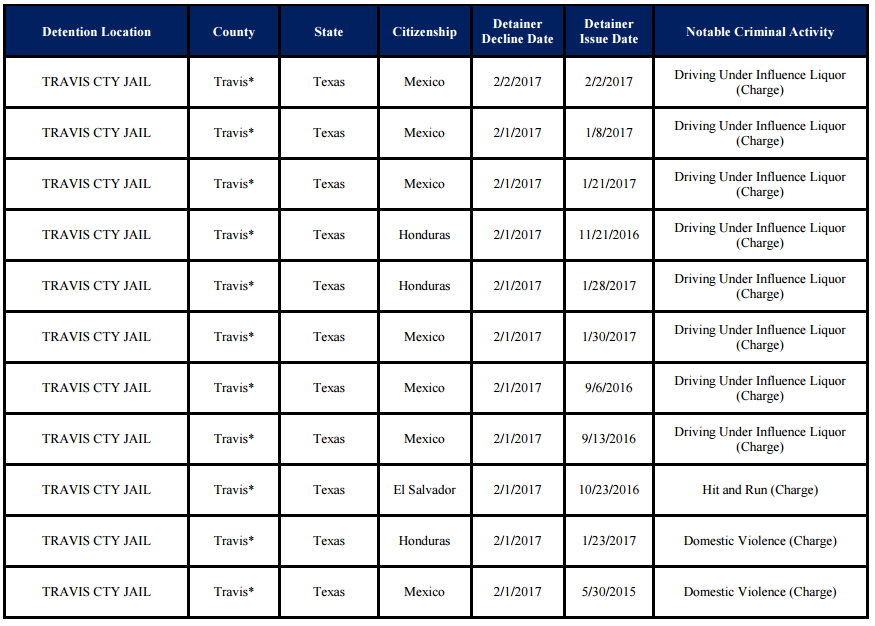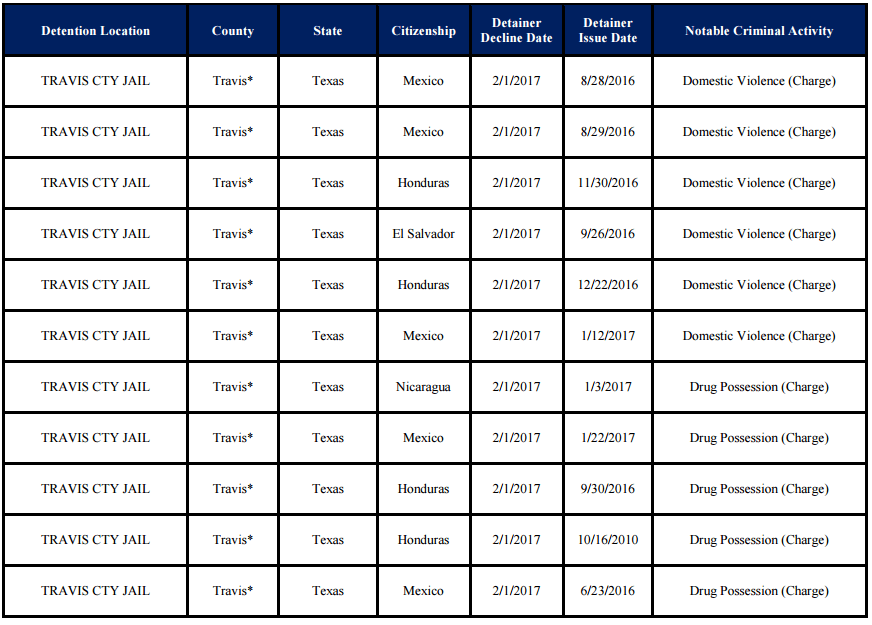 Remember, this is just in one week.