BOMBSHELL: Video Shows Keith Scott Coming at Police With Gun
People are urging the Charlotte police to release the dash cam video that shows Keith Scott getting out of his car and approaching police with a gun in his hand.  They argue that once protesters see the video, they will drop the protest.  They couldn't be more wrong.  Just look at Ferguson.  People don't remember, but the first autopsy that was released on Michael Brown was the one ordered by Brown's family and it proved that witnesses were lying about the circumstances of his death.  The need to loot and burn along with 33 million in financing by Nazi sympathizer, George Soros kept the rioting going.
For the second night in a row, rioters are looting stores including the Charlotte Hornets store and the NASCAR Hall of Fame.  A man was shot at the Wednesday night riot and he is in the hospital in critical condition.  Rioters are blaming the shooting on police. (Of course)  A CNN reporter was assaulted and knocked to the ground.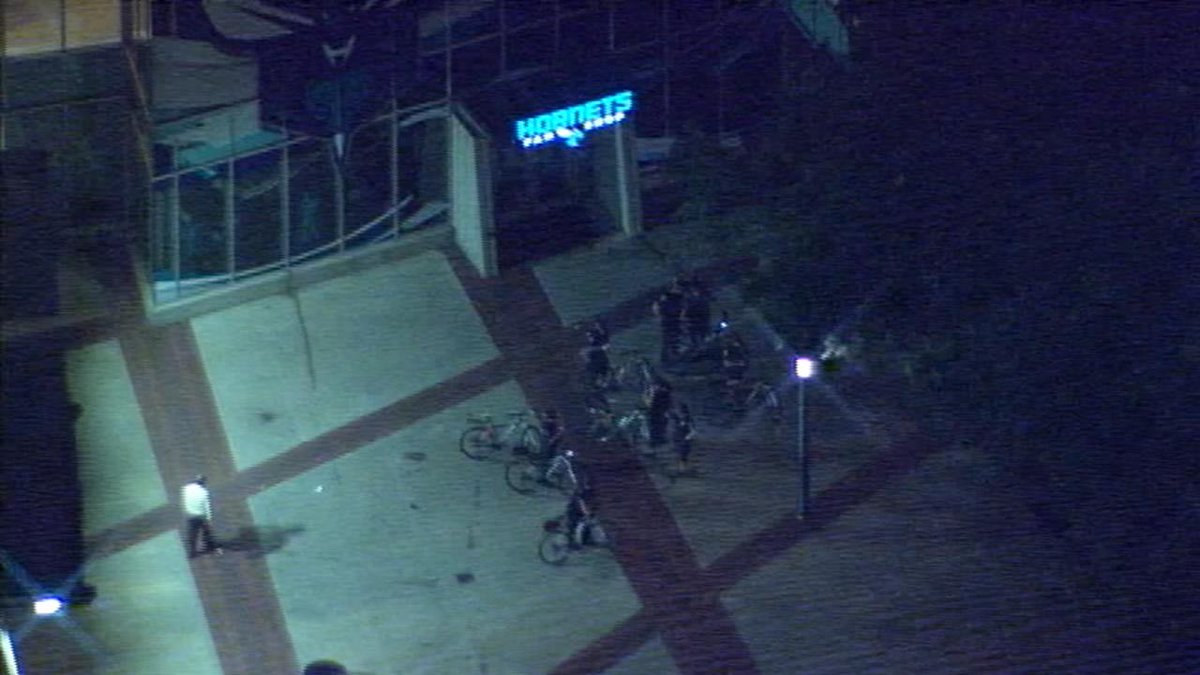 Looting of the Hornets' store in Charlotte
One crowd at Marshall Park. Calling for people of color to fight back in the economic sense.
#BREAKING: Sources tell Channel 9 dash camera video shows#KeithScott getting out car, coming toward officers with gun in his hand
 A gun was found on the ground near Scott's body and he was wearing an ankle holster.  The riots will continue no matter how much it costs George Soros.