[WATCH] Ferguson Chaos Continues, Dozens Defy Curfew as Protests Turn to Violence
Police fired smoke and tear gas canisters early Sunday in an effort to disperse several dozen protesters who defied a curfew in a St. Louis suburb where a black teenager was fatally shot by a white police officer last week.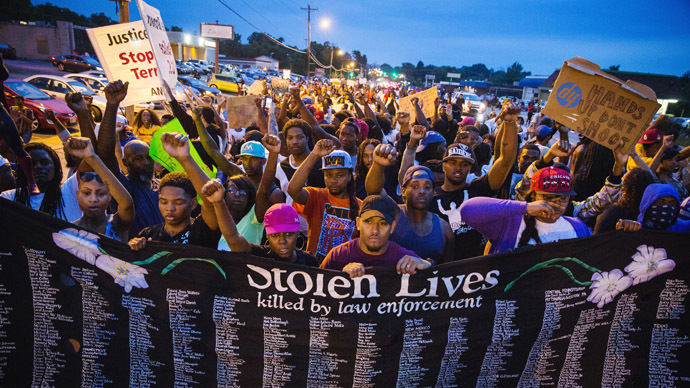 The Missouri Highway Patrol said that seven people were arrested and one man had been shot at the site of the protest in Ferguson, Mo. Missouri State Highway Patrol Capt. Ron Johnson said that the shooting victim was in critical condition and had been rushed to a hospital by protesters.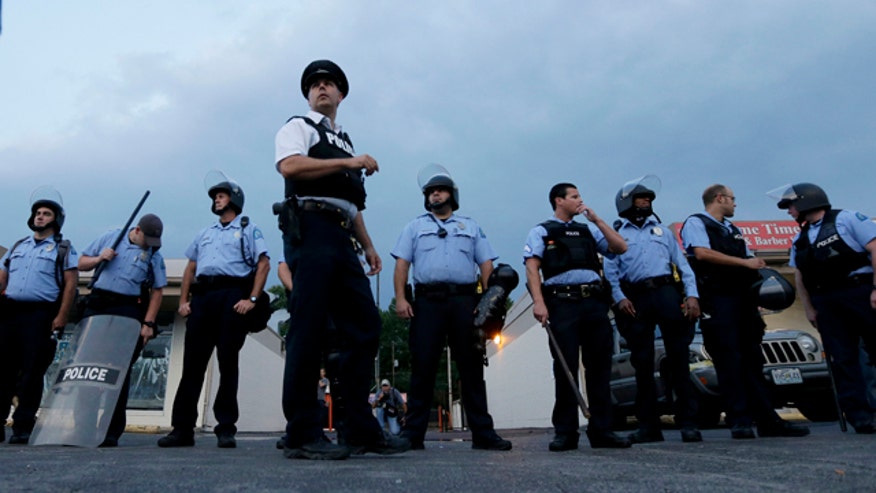 Johnson said the use of tear gas was precipitated by concerns about people who'd broken into a barbecue restaurant and taken position on the roof overlooking approaching police. Another concern involved a man flashing a handgun who appeared in the middle of the street as armored vehicles approached. Johnson says someone fired at a patrol car, but no officers were injured.
"I was disappointed in the actions of tonight," Johnson said.
The St. Louis Post-Dispatch reported that St. Louis Alderman Antonio French, who has taken part in demonstrations all week, told reporters that the police's tactics "were a lot better" than they could have been. French also said that he had attempted to convince people to honor the curfew, but some "didn't want to be told to leave."
French later tweeted, "I can tell you firsthand that some of the people that remained tonight were armed. Were ready for a fight. And wanted to injure police."
Hundreds of other protesters had left peacefully before the midnight-to-5 a.m. curfew took effect, but remaining protesters — chanting "No justice! No curfew!" — refused to leave the area.
http://youtu.be/kJ5sCkdXTBY
Read more @ Fox News