"Greedy" Company Goes the Extra Mile to Save Boy's Life
A young 14 year old autistic boy would only drink from the same cup since he was 2 years old.  When the cup got broken, the boy refused to drink.  He ended up in the hospital for dehydration.  His desperate parents went online, searching for an identical cup that would save their son's life but none could be found for the cup manufactured by tommee tippee UK, with no luck.  The company then heard of the problem and they kicked into high gear.  It wasn't easy since the documents for the cup which had been discontinued 20 years before were lost.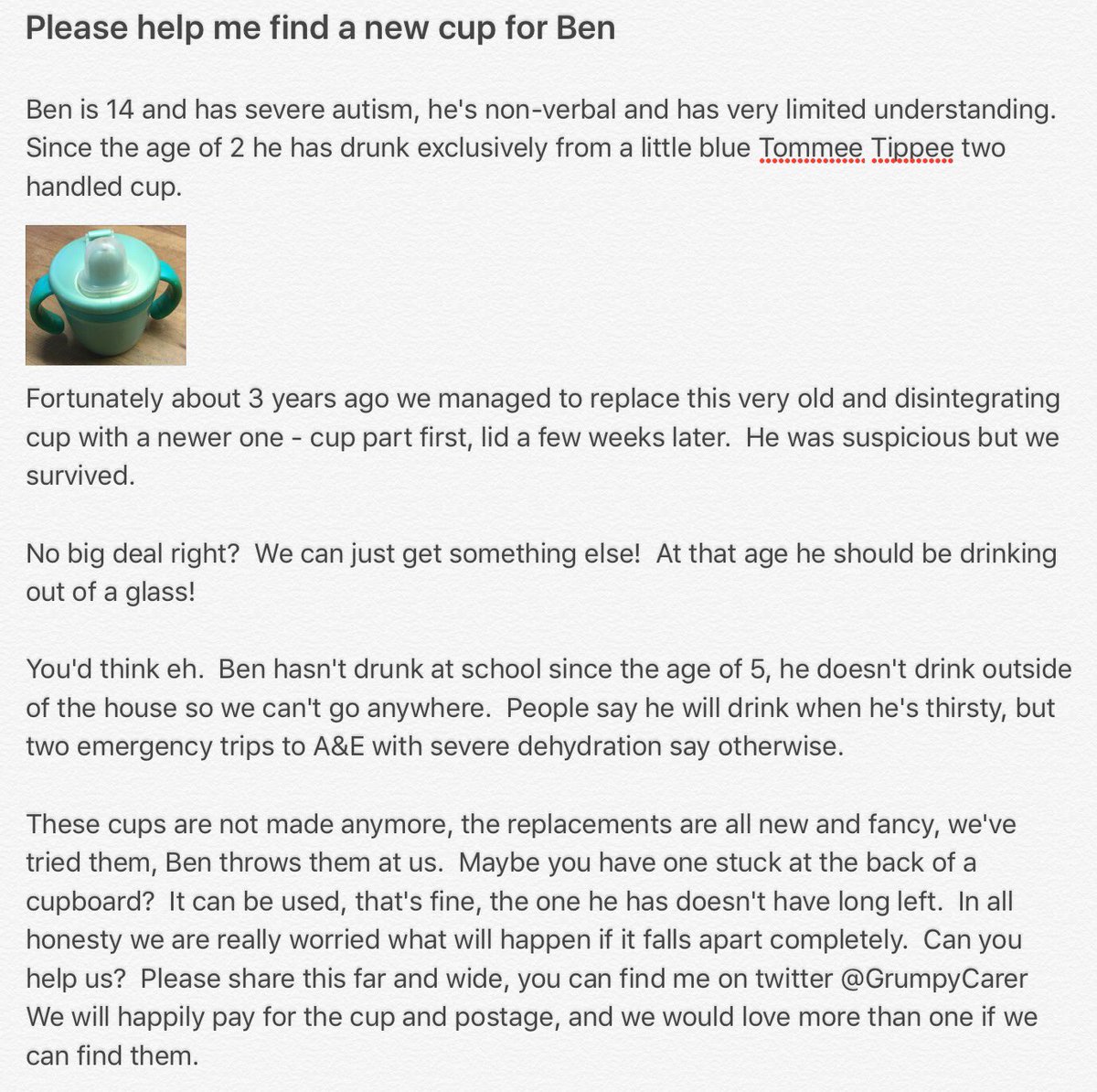 Then greedy corporate America stepped in:
"Hello @GrumpyCarer we have a dedicated team at Tommee Tippee Towers searching the cupboards for Ben's cup!" the company tweeted, along with the hashtags #FingersCrossed and #CupForBen.
Miraculously, the company found the design and promised to start production on the autistic boy's own lifetime batch of the little blue cups that keep him alive, the BBC reported.
Ben received his first batch of blue cups on Nov. 25, according to his dad's Twitter account.
Apologies, video will be up tomorrow. However @tommeetippee_UK sent me the first delivery today, Ben now has his name in cups!