A Pee Wee football team has been suspended for having a full grown man on the team.  I'm not entirely sure but I think the beard and the tattoos gave him away in the league for 13 and 14 year olds.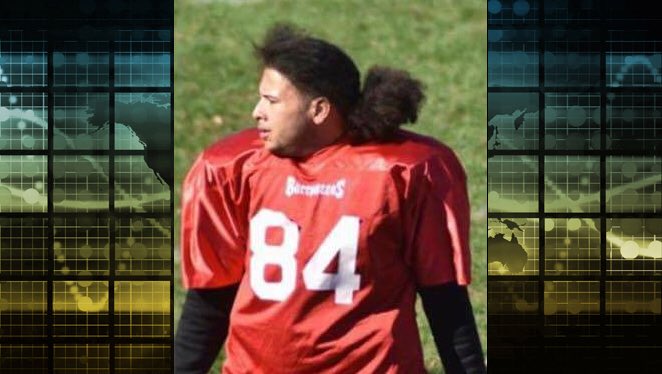 From The Conservative Tribune:
Team founder Alexandra Diaz said she was embarrassed by the act. She also said that she had dismissed the coach in question.
"We moved very, very quickly," she told WPRI Monday.
"My organization doesn't tolerate things like that," Diaz said. "We are very concerned with children's safety."
The Buccaneers' junior varsity and cheerleaders have also been dismissed from the league.
Nelson Pedro, vice president of the league, said the league didn't want to come to that decision but that it was necessary for the safety of the other teams and players.
The man is reportedly an older brother of one of the Buccaneers.
WPRI spoke with the coach, who apologized for his behavior, saying he let his ego get in the way.
The Buccaneers can re-apply to be a part of the league next year, WPRI reported.