Police Identify Woman Who Had Sex With Dinosaur in Exhibit
Police have identified a woman who performed a sex act on a dinosaur in a popular family exhibit.  The woman who was half naked was caught on camera straddling the model of a baby T-Rex.  Parents were concerned by her actions and the exhibit thoroughly cleaned and disinfected the model after they saw what she had done.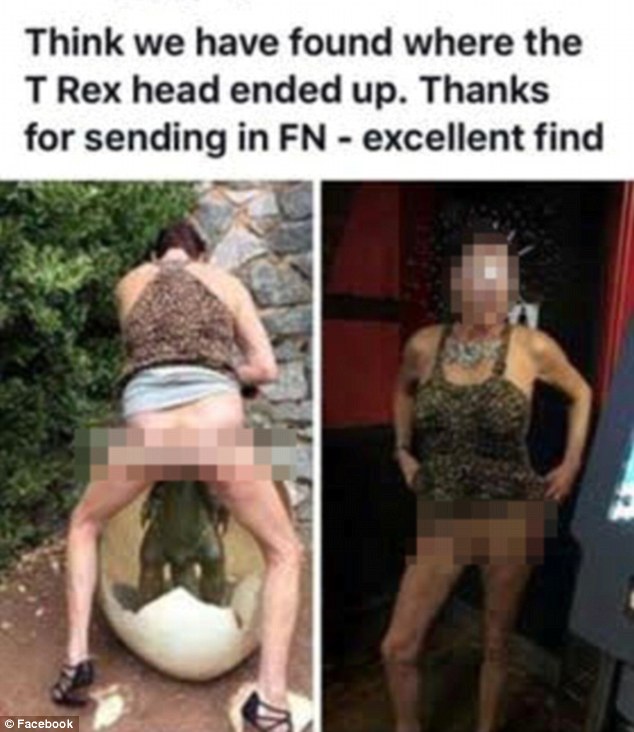 Exmouth Police Sergeant Richard Stonecliffe to The Daily Mail:
"We are still continuing our investigations and we have now identified the woman in the photographs who we will be speaking to,"
The model T-Rex is part of a dinosaur safari trail made of fiberglass sculptures that was launched Aug. 21 and was designed to highlight the resort area's connection with the Jurassic Coast.

The model baby T-Rex in an egg was already damaged by vandals who ripped off its head and damaged the surrounding egg in September.

East Devon District Council's cleaning team disinfected the statue following the incident.