Somali Refugee Stabs Ohio Students Two Days After ISIS Ordered Attacks
Two days ago, ISIS called for knife attacks in the West.  Today at Ohio State University, a Somali refugee  pulled the fire alarm in Watts hall and then ran over students as they fled from the building.  Afterwards, he jumped out of the car and began stabbing students during the confusion.  The suspect was shot and killed on the scene.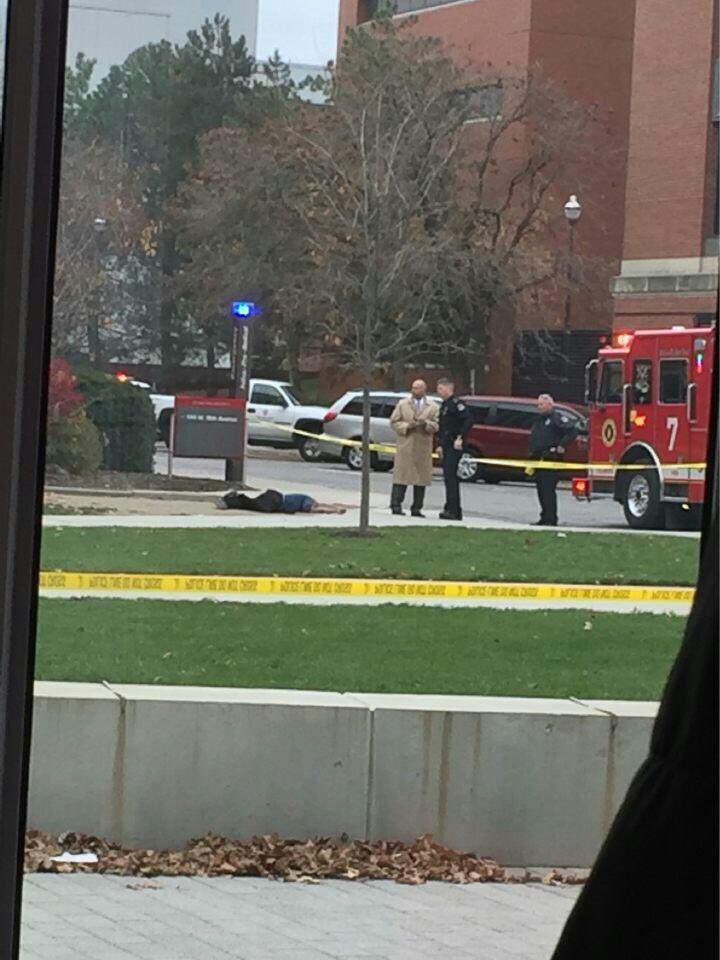 Student from a building nearby #WattsHall also sent me this. Believe this is the suspect. #osu
ISIS called for knife attacks in the West two days ago.
Another ex of IS-linked Telegram channels spreading word re events at The #Ohio State Univ. 2 days ago, IS called for knife attacks in West
News of the attack spread like wildfire on ISIS Channels this morning.
Ex of news re active shooter situation at #Ohio State University spreading on IS-linked Telegram channels. Note: IS hasn't claimed credit
UPDATE….. THERE ARE REPORTS THE SUSPECT IS FROM SOMALIA.
 1656  199  4
Police are withholding information on the attacker because he is not a straight white mail but both the Gateway Pundit and the Daily Caller have identified him as a Somali.  He is believed to be an OSU student.