[Video] Students Protest Terrorist Label By Committing an Act of Terrorism
In what has to be the most hypocritical and hilarious protest this week are the students at San Diego State University. (SDSU)  The protest is over a flier that was handed out at the university that named students and faculty that are associated with the Muslim Student Association (MSA), Students for Justice in Palestine (SJP) and Boycott, Divestment and Sanctions, three notoriously anti Semitic groups.  The flier gave the names and associations with the three groups.
After the flier was handed out, SDSU president  Elliott Hirshman sent out an email where he stated that the university allows diversity of beliefs but that by publishing people's names ,it would make it less likely people would be willing to openly voice their opinions.  That sounds like a perfectly proper response that recognizes the right of all individuals and groups, while also laying out why individuals should not be named.
That did not satisfy the liberally educated idiots at SDSU.  They decided they had to prove that they are not terrorists.  They did this by committing an act of terror.  They knew where Hirshman was supposed to be and they followed him out of the building and into a waiting police car.  The students blocked the patrol car, trapping Hirshman in the car for an hour while they shouted and terrorized him, in my opinion.  The protesters demanded that he resign his post.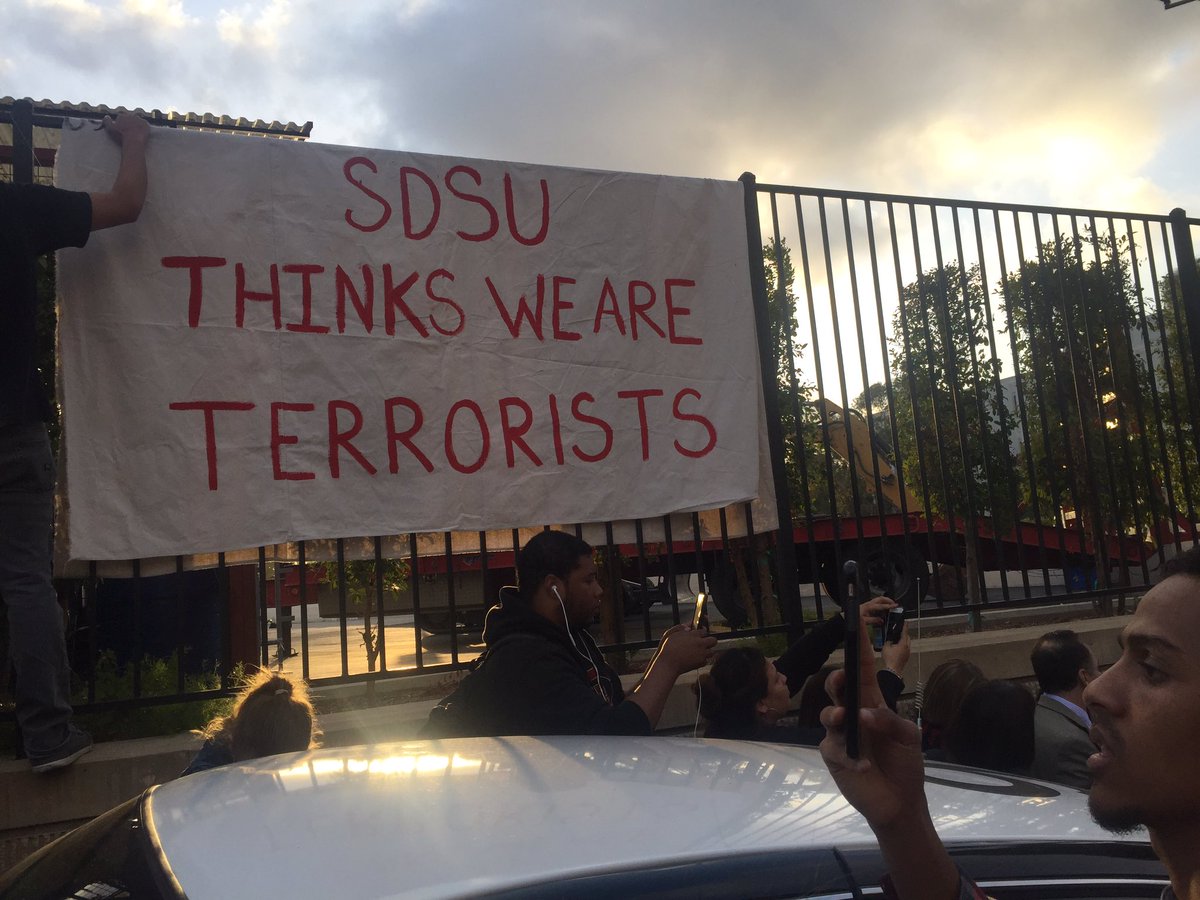 There's nothing funnier than committing an act of terrorism to prove you are not a terrorist.  This is one of the major reasons that Donald Trump is doing so well.  People are sick of these types of violent protests and watching as authorities do nothing and embolden the protesters who know there will be no repercussions.  Look at the times that Black Lies Matters protesters have entered restaurants and terrorized diners.  Or blocked major highways and airports.