A little boy named Bence was born with snow-white hair in a hospital in Szekesfehervar. His nickname is Prince Charming and he is not an albino!
"The white hair is not a sign of illness or prenatal stress", said doctor Zoltan Kummer and according to him, Bence is not an albino. If he were, melanin pigment also would be missing from his skin and his irises.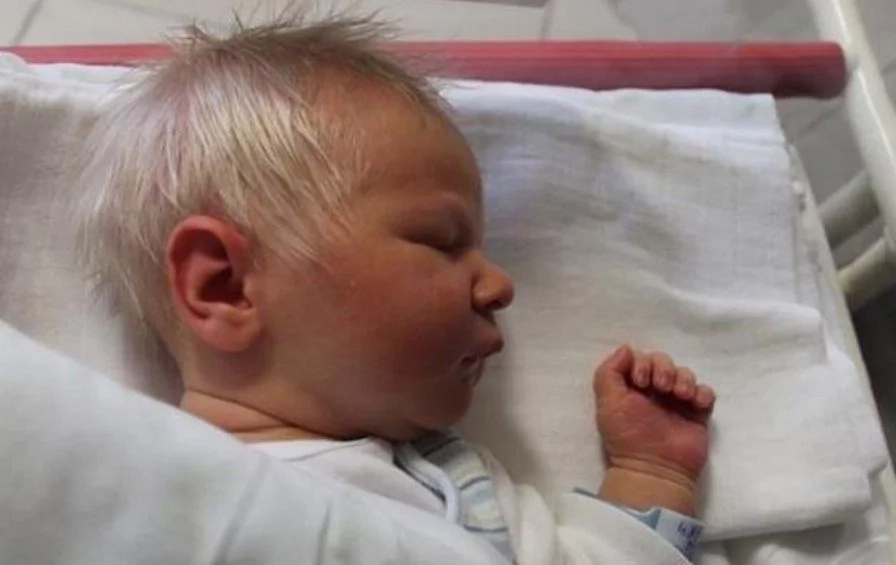 According to the medical experts, this is most likely a temporary pigment shortage, and this little boy's hair will most probably darken as he gets older.
In any case, the milky white hair is so striking that the nurses working in the maternity ward call him Prince Charming!
In all other respects Bence is a big beautiful bouncing baby boy! He was born with a whooping body weight of 5400 g and a height of 54 cm; and arrived punctually – as expected!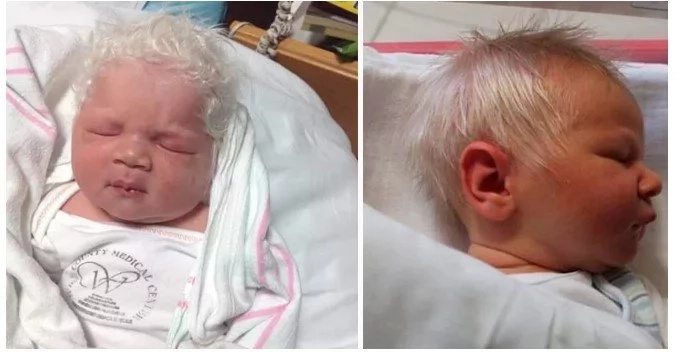 His blood-work has been sent on to a Bucharest lab for a few extra tests just in case the pigment deficiency indicates any problems, but this adorable little boy is healthy in every other way, and thriving!
Anyway, Bence is an average baby: he was born with a body weight of 11 pounds, nine ounces and a height of 21 inches, at the expected time. The little boy is healthy in every way, he underwent the routine tests, too. His blood sample will be examined in Budapest because of the special pigment shortage. Her mother cannot relax: she will have a college exam on January 8th. Besides going to school she also works.
H/T Amo Mama