Mother of Officer Killed By Illegal Alien Writes an Open Letter to Republican Candidates
Mary Ann Mendoza, whose son, Brandon was a police officer, who was killed when his car was struck head on by an illegal alien in 2014, has penned a letter to Trump, Cruz and Kasich, asking them to declare themselves on criminal illegals responsible for deaths of Americans.  The letter was written in conjunction with The Remembrance Project and Maria Espinoza
Co-founder and National Director.  They want the government to help the families of those killers and also ask that companies who hire illegals be made financially responsible for the deaths that they enabled.
Here is her letter: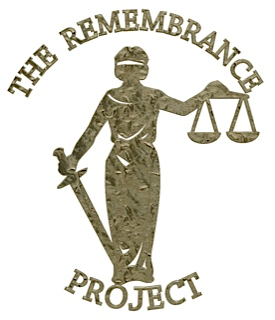 A Voice for the Victims Killed by illegal aliens
 
_____________________________________________________
    
FOR IMMEDIATE RELEASE
Open Letter To GOP Presidential Candidates
Subject:   Request for Your Support and Commitment to Create a Program to Assist Families of Citizens Killed by Illegal Aliens
Dear GOP Presidential Candidate:  
Violent illegal alien crimes, especially crimes resulting in the killings of American citizens, are like none other in our system of legal justice.  In every case, the perpetrator was in the country illegally, enabled by a government unwilling to protect our nation's border and enforce current laws.   We are aware that not all candidates have clearly promised to secure the borders, however, there is some very important unfinished American family business that urgently needs your attention.
Based on the nature and uniqueness of these killings, it is necessary that creative measures be implemented by the next administration to provide needed services to our victimized citizen families.  The Remembrance Project, a national organization that advocates for families of victims killed by illegal aliens, calls for your public support for a fully funded, non-taxpayer funded, program aiding those American families who are most egregiously affected by the open borders.  These families are almost always forgotten, left to deal alone with their grief, often victimized by an unfamiliar legal system, and frequently face financial ruin. Your commitment today would send a profound message to all Americans that you will not abandon our American families. 
Funded through a remittance fee on money transfers out of the United States, your administration would assist state and local governments in coordinating with appropriate social and legal agencies to provide needed assistance presently unavailable, unknown by or denied to victims' families. I propose that the program be implemented in every state and to include, but not limited to, the following essential relief services:
Immediate release of program funds to cover burial expenses, hospital and doctors' expenses, grief and family counseling, financial support due to lost wages, childcare assistance, and other related services. 
 
Criminal and civil justice support, including victims' rights education, court accompaniment, legal procedure and relevant case information etc.
 
Legal representation to obtain restitution from the killer, corporations and companies deemed legally liable for the illegal alien's presence and/or employment;
This matter is urgent and must not be ignored during this primary election period. 
Our families are crying out for help, and America is looking for a special kind of leader who is unafraid to stand with American families.  As the next President of the United States, will you be that advocate? 
Thank you.  I am available to discuss this program and its urgency immediately.
Sincerely,
Maria Espinoza
Co-founder and National Director
The Remembrance Project
www.TheRemembranceProject.org
 
Note:  Illegal immigration costs the U.S. taxpayers approximately$113 billion a year, funds that should go to aid veterans, those temporarily in need, our elderly, or decreasing our countries debt. Securing the borders and enforcing laws will also give immediate relief to every American taxpayer.