One Picture Inside Fauci's Home PROVES He's Totally….
Dr. Anthony Fauci is one of a kind and that is not meant in a good way. We all knew that Fauci was a grade-A jerk, but now there is solid proof that he is a complete narcissist.
Fauci has been on a massive power trip for the last three years and has even gone as far as to label himself as the "science".
It has not been since the AIDS epidemic that Fauci has been such a deadly virus superstar, and he's eating it up.
Remember this?
Seriously, who poses for a magazine cover like this amid a "deadly pandemic" and one that is called 'InStyle' to boot?
It's narcissistic.
Though that is exactly who Fauci is and it won't change.
Just to prove how in love Fauci is in love with himself, all you need to do is check out his office.
If you thought the magazine cover was questionable, what Fauci's got hanging on his office wall will really raise your eyebrows.
Not only does he have a bobblehead of himself sitting atop the desk, that's weird enough, but on one wall he has a GIGANTIC portrait of himself hanging.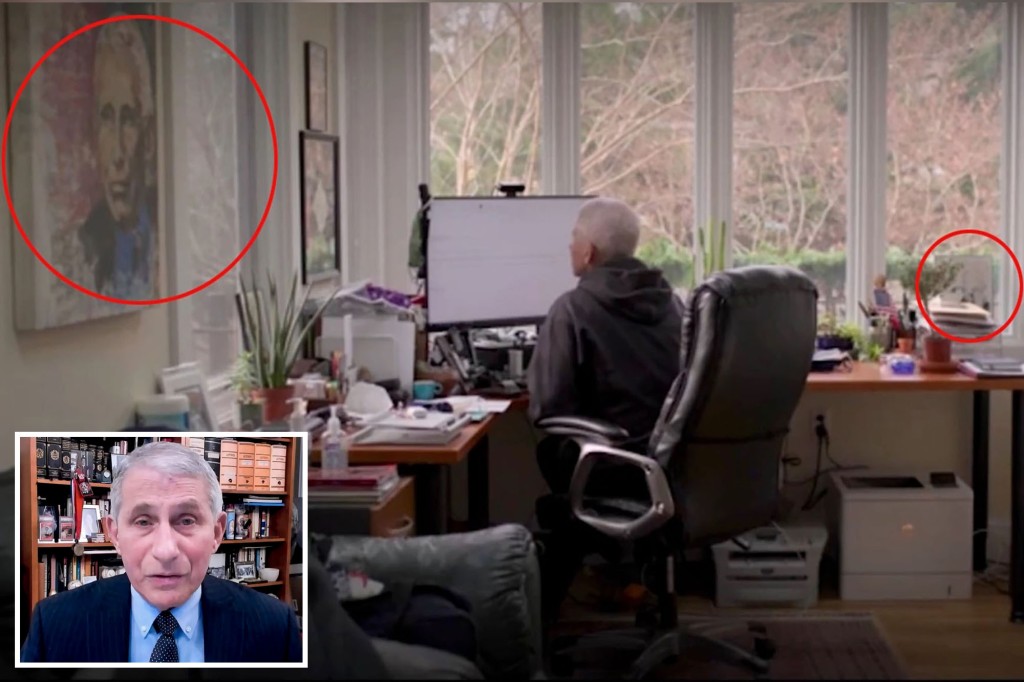 It's huge.
The New York Post reported that a peek inside Dr. Anthony Fauci's home office reveals he's surrounded by images of himself — including his own bobblehead and a life-size portrait on the wall.
The glimpse into the nation's top infectious disease expert's workspace started making the rounds on social media Wednesday after an eagle-eyed Twitter user noticed the images of Fauci.
The footage of President Biden's chief medical adviser first appeared in the "Fauci" documentary released in September last year.
In the documentary, Fauci, 81, can be seen sitting at his computer typing what appears to be an email as a canvas print of his likeness looms over him.
And if that's not weird enough, he's also got a framed photo of just his face behind a bookshelf (see inset photo).
Here's what people online had to say:
"Nothing weird, just Fauci in his office Faucin' it up,"
"He's a fu*king sociopath"
"This is the kind of guy you run from."
"Anyone who is surprised by this is not paying attention."
"Why is this not the least bit surprising?"
"Jim Acosta has some competition."
"I think Mussolini had the same in his home office… Bobblehead too! "
"What an asshole."
Apparently, Joan Baez is the person who painted the portrait of Fauci.
She claims she painted it while he was under the so-called "attack" from President Trump and the painting was a reminder of how much he was truly appreciated.
Oh, please!