Something has to be done about the poaching of elephants for their tusks. It is estimated that 25,000 elephants are killed each year. Elephants have already been driven to extinction in some African countries including Senegal, Somalia and Sudan. Elephants are a keystone species. Other animals, plants and entire ecosystems rely on them for survival. For example, I bet you didn't know that an elephant's large footprints act as water collectors for smaller animals.
Get this. Elephants share the same emotions and cognitive behavior as humans. They grieve for their lost loved ones, they feel fear, joy and empathy and are highly praised for their intelligence.
Zongoloni's mother was shot in September 2013. The baby elephant and her mother were spotted stumbling through the bush in Kenya. Zongoloni was only about 18 months old – too young to lose her mother. The kind folks at the David Sheldrick Wildlife Trust (DSWT) and Kenya Wildlife Service Tsavo Mobile Veterinary Unit were sent out to help.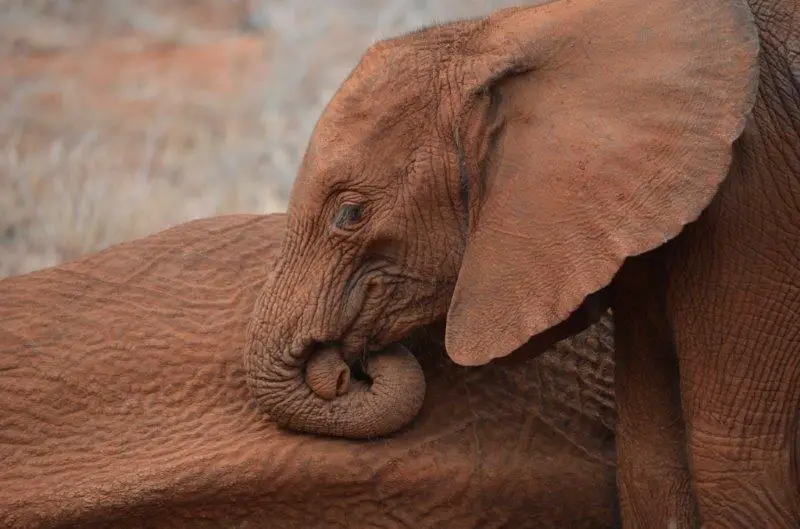 They were able to treat the wound the mother elephant had sustained. The bullet was embedded deep into her bone. Her prognosis was not good.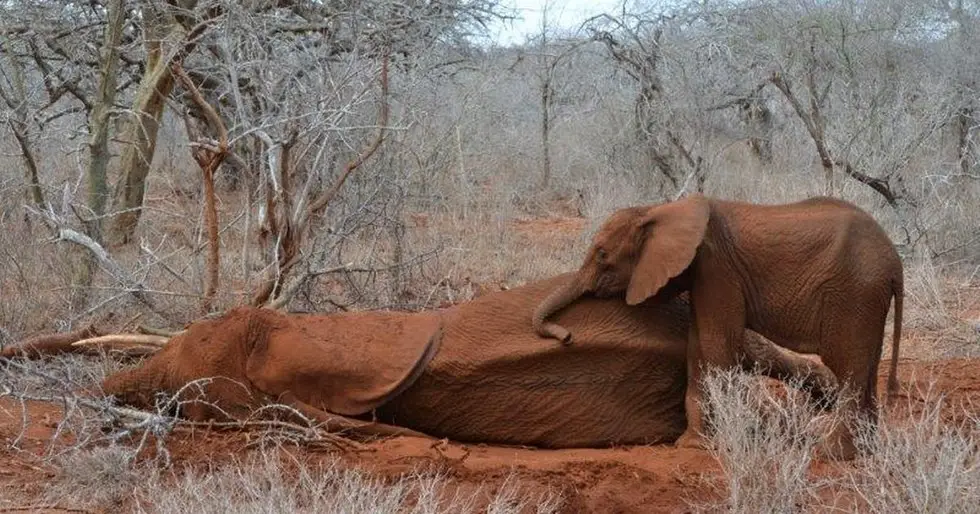 They gave her antibiotics and painkillers and hoped for the best. Sadly, two weeks later the mother collapsed and couldn't get back up. Zongoloni stayed by her side. Soon the calf grew weak and tired. When the rescue team returned, they couldn't help the mother.
But they saved Zongoloni. The poachers that shot Zongoloni's mom wanted her ivory tusks. Zongoloni was taken back to DSWT's Nairobi nursery.
She would not be alone, other animals had lost their families to poachers were living there. Isn't that sad?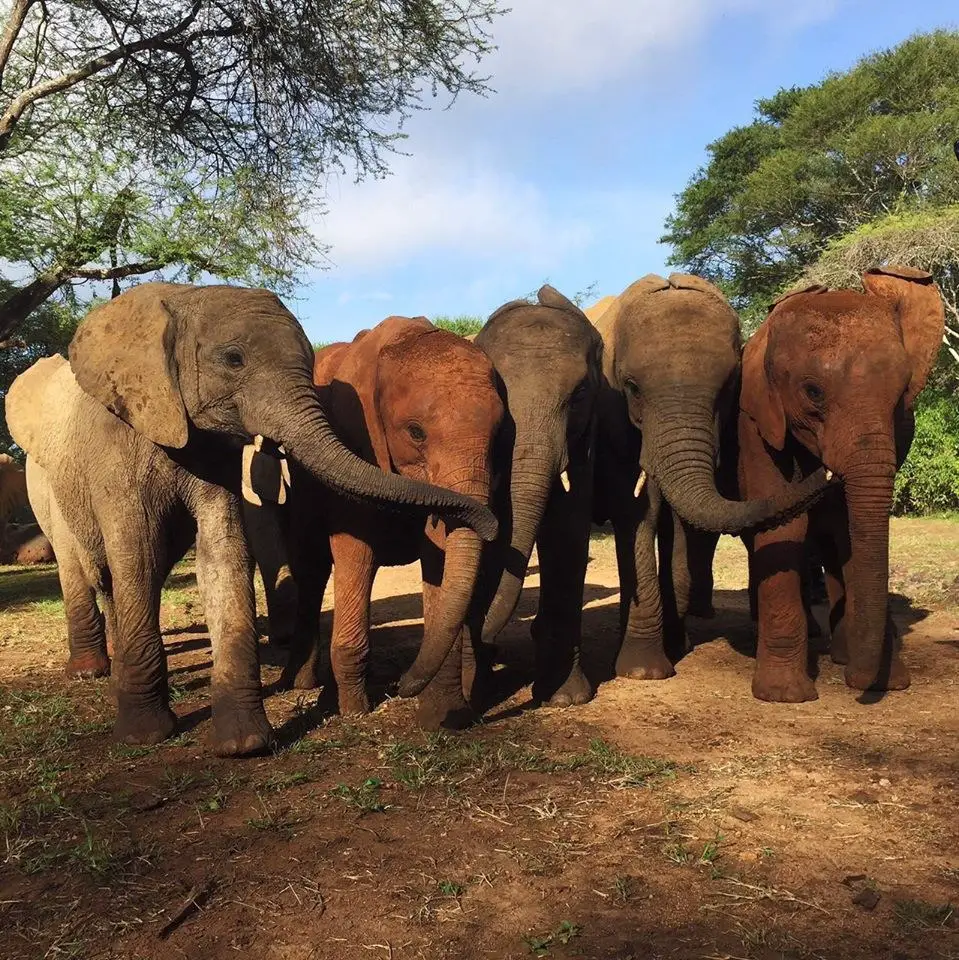 All those babies had come together because of tragedy. Zongoloni was slow to trust her keepers and wouldn't drink her bottle. The staff worked hard to make Zongoloni feel like part of the herd.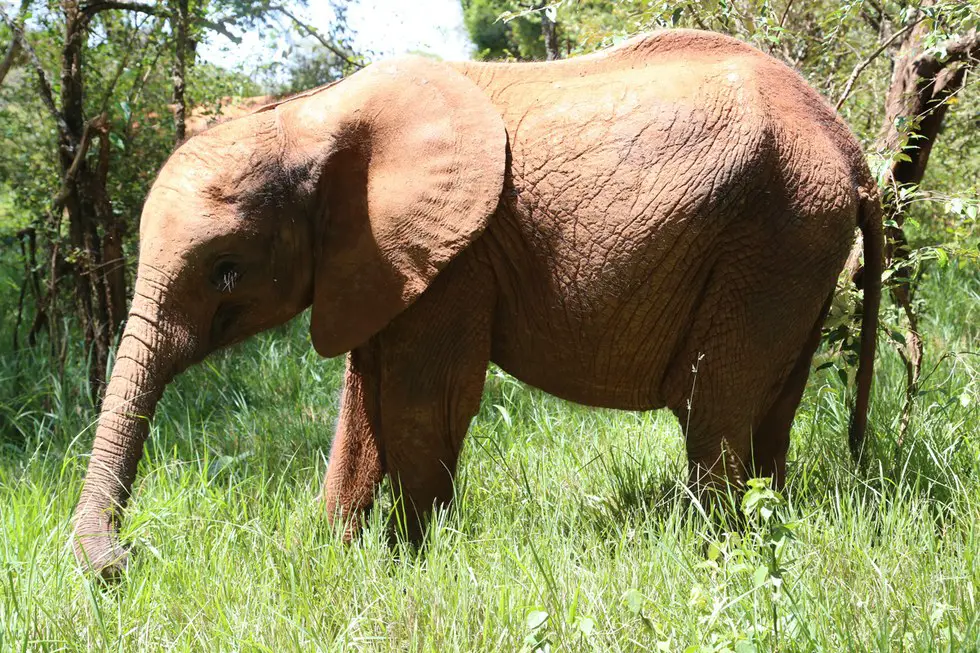 Eventually, she calmed down. Four years later, Zongoloni has bonded with the other elephants, and there is hope that she will be released into the wild soon. One of her favorite activities is rolling in the mud.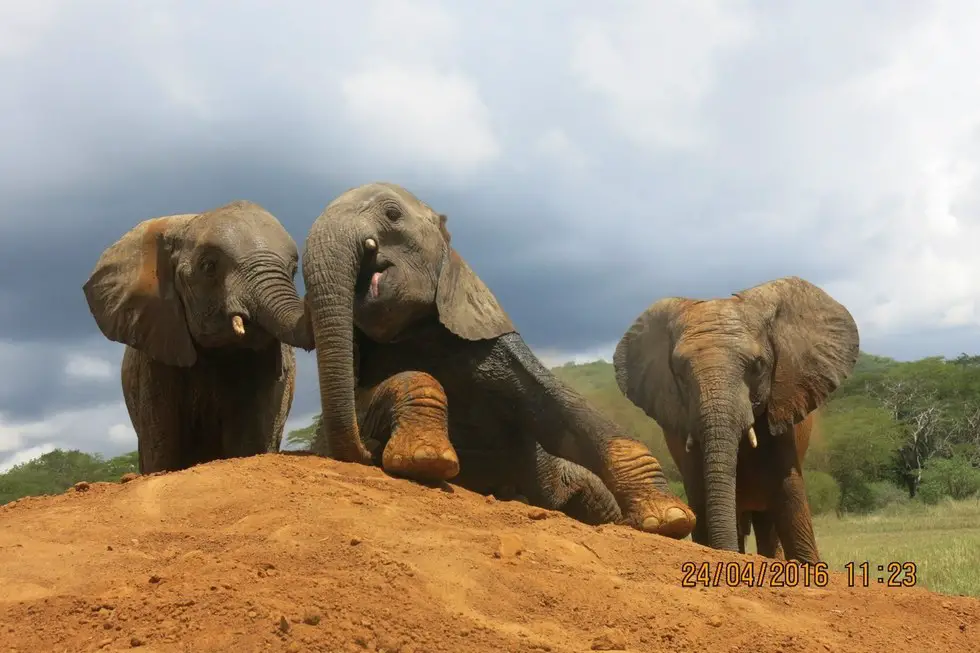 You can help baby elephants that lose their families by making a donation to DSWT. Thank you.
H/T Relay Hero