Police Conduct Anti-Terror Exercises At London Mall Due To Jihadi Threats At Christmas
Anti-terror police held a training exercise in a London shopping center last night, as part of a series of drills across the country to prepare for any future attack.
The Metropolitan Police ran the exercise from 11pm on Monday until 5am today in a shopping mall at Canary Wharf, Scotland Yard said.
Its aim was to test the response of police to a terrorist attack in Britain.
The exercise was not visible to the public because it took place in a contained area of the shopping mall while it was closed, although extra police teams were seen nearby during the night.
Scotland Yard said last night it will be one of many exercises held regularly across the country and is not in response to any specific threat.
This came 24 hours after it was revealed that anti-terror patrols were to start in London as police attempt to deter and disrupt extremist activity.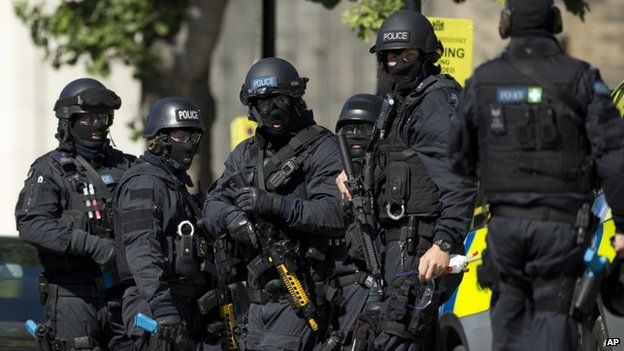 Uniformed and undercover officers, along with dog teams and boat units, will become more visible in tactical gear, which police say is proven to undermine terrorists and criminal gangs.
Operation Servator, as it is known, is a tactic of policing already used by other forces including City of London and British Transport Police and is 'is based on extensive research into the psychology of criminals and what undermines their activities', the Metropolitan Police said.
The force stressed that the move was "not in response to a specific threat."