We Have The First Durham Indictment and It Has Ties To The Clintons!
This has been a long time coming and for a while there I will totally admit it freely that I didn't think we would ever see anything from it. Thought we kept hearing from Sara Carter that the Durham report would be coming and to hold tight, right?
Who else was starting to believe that Durham NEVER existed in the first place?
Go ahead and raise your hand with me, there's no judgment coming from me.
However, after all this time we have moved and there is an actual indictment!
Seriously, never thought this would happen, but here we are.
Reports say John Durham is making his first major indictment and it involves Hillary Clinton's lawyer.
Uh oh!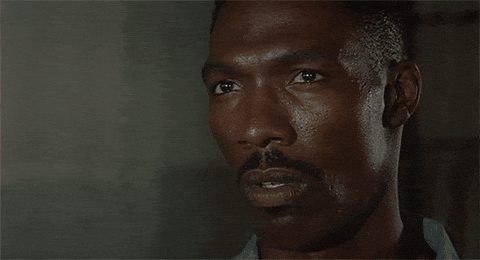 I am sure you are as skeptical as I am but look here is the proof that this is actually occurring!
NEW: Prosecutor John Durham has told a cyber lawyer — who works for the firm that repped Clinton campaign — that he wants to indict him on suspicion of lying about who he repped when he told F.B.I. in '16 about potential ties b/w Trump and Russia. https://t.co/KiSUIeGuzh

— Michael S. Schmidt (@nytmike) September 15, 2021
On the latest John Durham developments –

The exposure of DNC/Clinton lawyer Michael Sussman – and his 8/2016 contacts with Fusion GPS as the false Trump/Alfa Bank story heated up.https://t.co/DiDM4gP0J8

— Techno Fog (@Techno_Fog) September 16, 2021
Here is a great summary, from Technofog:
Special Counsel John Durham "will ask a grand jury to indict" former DNC/Clinton campaign lawyer (and Perkins Coie partner) Michael Sussman for giving false statements. The false statement charges would relate to a September 19, 2016 meeting FBI lawyer James Baker had with Sussman, where Sussman relayed to the FBI the discredited theory that the Trump Organization was communicating with Alfa Bank.

The New York Times states:

Mr. Baker, the former F.B.I. lawyer, is said to have told investigators that he recalled Mr. Sussmann saying that he was not meeting him on behalf of any client.

This was contradicted by (1) Sussman's testimony to Congress; and (2) Sussman's own billing records. Sussman's lawyers acknowledged "they expected him to be indicted."

As to Sussman's testimony, here is a portion where he discusses the Alfa Bank information was given to him by a client.
Now, I totally get that all of us would think that this won't go anywhere and I am with you on that. Will this lead to something? After all. for years we have seen and heard all the big news that these evildoers would be going down and nothing ever happens, right?
You can go ahead and call me an eternal optimist, but I cannot NOT see this bearing fruit!
These are the people that will flip on Bill and Hillary so that they don't go down with the sinking ship and it will be great to see!
I really feel as this is the time and it will come through and if not well, I owe my dad $1.00 and lose this bet.
What do you think?