Is this the Photo of #MikeBrown you are seeing on social media?
This image is reportedly that of the deceased, #MikeBrown, according to a Facebook post from Michael Berry.
Where he obtained the photo from, we do not know. What we do know is this photo is not of #MikeBrown and the article below explains who the men in the photo are.
The photo is in fact not #mikeBrown, it is however
Jodah Cain And Micus Ward, Kansas City Cousins, Suspected In Murder Of Grandmother Jacqueline Bell
Below is the article the Photo came from in October 2013
H/T Michael Berry for the false photo
She was a generous woman who "spoiled" her unruly great grandson by showering him with money and gifts. She even took him in when he'd run in to trouble at home. Now, family members are struggling to understand how the young Missouri man can be accused of killing the woman who had opened her home and heart to him..
Jacqueline Bell, 71, was found dead in her Portland-area home Saturday morning.
Her granddaughter, Brandi Bell-Gibson, was shocked both by the death and by the fact that her son, Jodah Cain, and his cousin, Micus Ward, were suspects.
"I lost my legs… I just fell," Bell-Gibson told the Oregonian. She told the newspaper that she feels as if she'd lost both her grandmother and her troubled son. "I'm thinking this is a nightmare, and I'm going to wake up. It's horrible."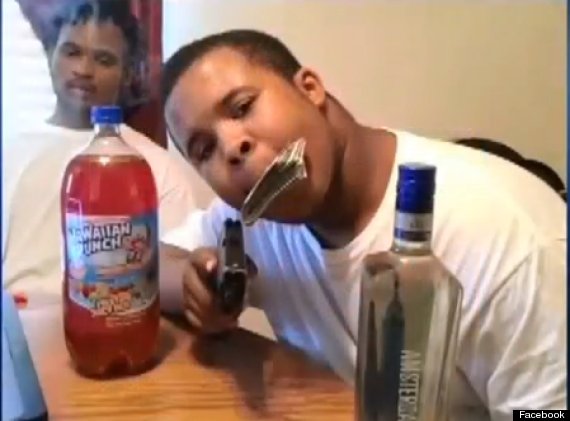 Suspect Jodah Cain, 17, poses in a Facebook photo with a gun. His mother said he'd been sent to Portland for a fresh start.
Cain, 17, and Ward, 19, were arrested after leading Oregon state troopers on a high-speed chase on Saturday. After troopers stopped them, they discovered the car was registered to Jacqueline Bell, whose body was found that same morning some 250 miles away.
Authorities believe Ward and Cain killed Bell, then stole her car in order to flee back to Kansas City, where they used to live, according to KSHB. Cain's mother said that her son had gone to live with his great-grandmother, with whom he'd had a loving relationship, to get a fresh start after running into trouble in Missouri. She told that station that Ward may have been a bad influence.
Police know that Bell died of blunt force trauma, but have not yet determined why the boys allegedly killed her. Washington County sheriff's spokesman Sgt. Bob Ray told the Oregonian that police had linked the young men to the killing "without the traffic stop involved."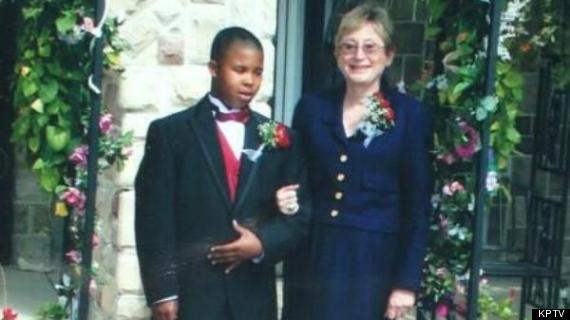 Read More at HuffPO